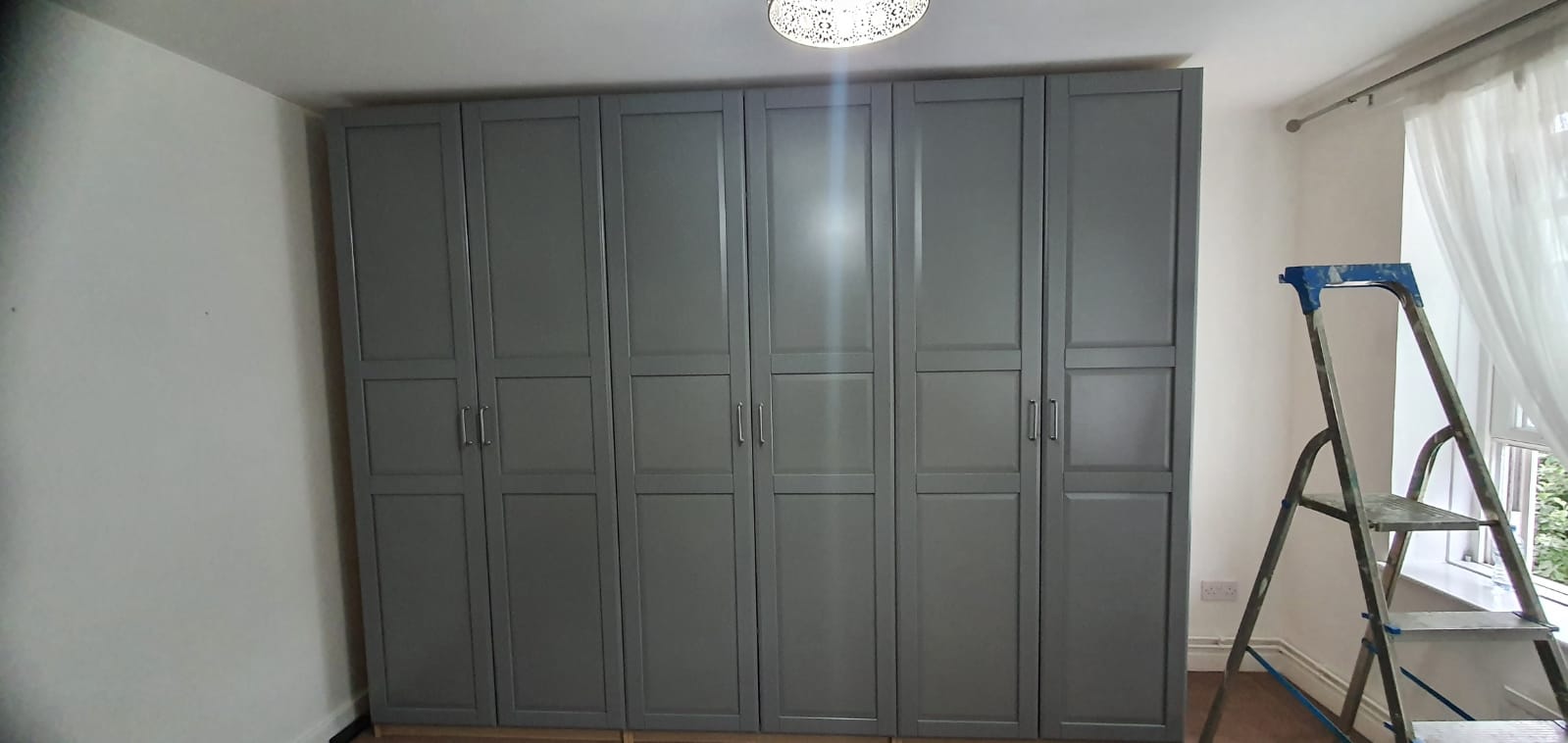 Keep your room tidy with the hand of a Wardrobe professional handyman
Experienced installers
Quote can be with Materials or without
Step-by-step assessment process
Free advice for installation and repair
Hassle-free end job cleaning
Quick quote and competitive price
24/7 customer care service and a convenient booking system
Make your space neat and tidy effortlessly
Let our skilled furniture assemblers assist you with Wardrobe installation
Hello Handy has reliable handymen team ready to help your do your fitting tasks. Hiring one of our professionals will save your time and hassle.
Wardrobe furniture assembly & dissembling service
in 4 easy steps:
1. CONTACT US.
Contact us and tell us your needs about your Wardrobe Furniture Assembling & Disassembling needs.
2.SERVICE BOOKED.
Your Wardrobe Assembling & Disassembling installation services will be booked by one of our friendly teams or you can book it online.
3. PROS ARRIVE.
Professional Wardrobe Assembler & dismantler will arrive to have your task done.
4. JOB DONE.
100% satisfaction guarantee. You are ready to go for new seasonal shopping!
Professional wardrobe assemblers for a sturdy installation
Our wardrobe professional fitters have many years of experience fitting Ikea wardrobes, flat-pack wardrobes, second-hand wardrobes, mirrored wardrobes, and any types of wardrobes furniture that you need to get assembled or dissembled. By booking a qualified wardrobe handyman to fit your wardrobe, you will get the guarantee to limit the risk of loose hardware fixings, clothing rails falling down, or any unwanted damages. Email Us or Book Online to get your wardrobe ready to welcome your latest fashion treasures!
Wardrobe fitting service trusted by customers
Trust Hello Handy; to provide you only skilled wardrobe assemblers specialists fully equipped to handle wardrobe assembling or disassembling tasks. Read for yourself our hundreds of clients' reviews for different services completed successfully by our handyman team. Let us help us save your time and stress.
With this Wardrobe Assembling service you get:
A time-saving and cost-efficient service
All tools and equipment are provided by the pros
Extra materials can be purchased and delivered to your place
Pricing based on the time taken to complete the task
Professional communication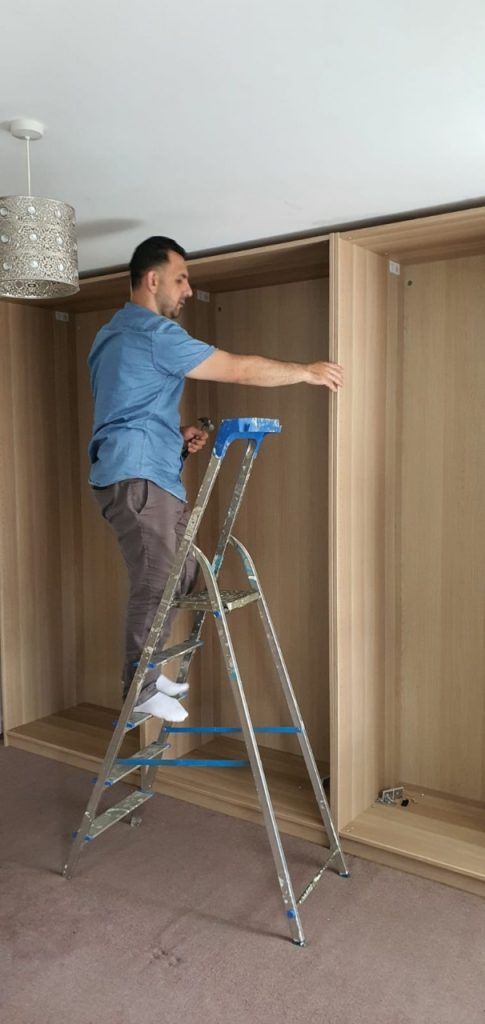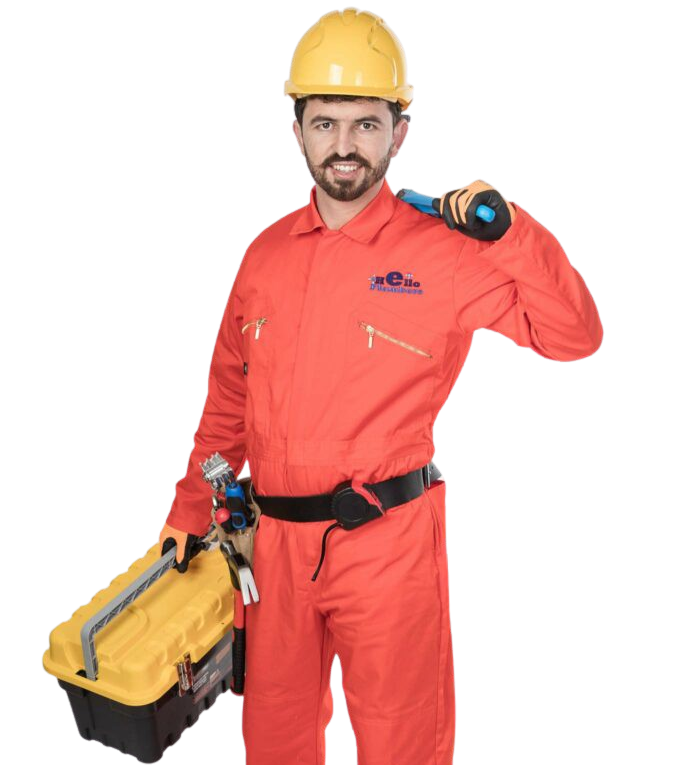 Booked for 4 hours, but the job took 2? No worries, you only pay for the actual time the service took.
*The minimum time per appointment is 1.5 hour. After the first hour, we will charge on a half-hour basis. Prices are inclusive of all taxes.
If you prefer to get a fixed quote rather than hourly rate. You can contact us either by filling the online quotation form and upload a photo of the service need done and we will try our best to give you a flat rate.
If you need your furniture moved, you just bought a furniture and need it delivered, then hire Hellovans.com that provided man with a van service
Book a handyman for your Wardrobe Assembling tasks
With every Wardrobe Assembling & Disassembling service you will get:
– Professional handyman
– All tools provided
– On-time arrival guarantee
– Competitive rate
– 100% customer satisfaction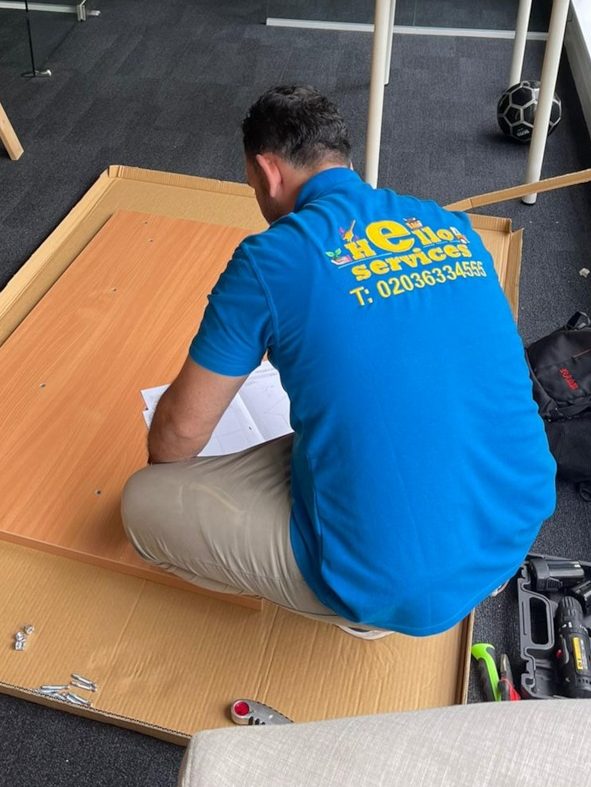 Stop by our FAQ section to find out the answers you need
Q: Can I cancel my booking ?
A: Yes! You can cancel FREE of charge 24 Hours before the booking date. Within 24 Hours or last minute cancellation will be charged at 50% of the billing rate.
Q: Can you repair my wardrobe ?
A: Our handyman can repair your wardrobes depending on the type of damages. We can replace sliding doors, tighten loose screws. More important damages like long cracks or broken mirrors will most likely need replacements instead. In that case, either your contact your wardrobe manufacturer or you can ask us to give you a quote if the repair is in our expertise area.
Q: Do I have to stay at the home with the handyman to get the job done?
A: No doubt that our teams is built around trustworthy foundations. Yet, we will advice you to remain with the Handy Man until completion of the task. If for any reasons you decide to leave the property whilst the work is still being carried out. We won't take any liabilities for any sorts of incidents under the circumstances stated previously.
Q: Do you assemble furniture bought from any retailers ?
A: Yes no problem. We are experienced in assembling and disassembling furniture from any retailers.On the top of this, we can assist you to get your furniture delivered at an extra cost. For more information, please contact our sister company: Man with a Van, a friendly member of our team will be happy to assist you.
Q: Do you recycle old furniture ?
A: We recommend you to get in touch with our Friendly team from our sister company: Man with a Van to take care of your old furniture disposals.
For your own convenience, we advice you to take in consideration the availability of our drivers. Therefore, it will be preferable for you to make a booking in advance to get rid of your unwanted furniture at the nearest time.
Your Satisfaction Is Our Priority