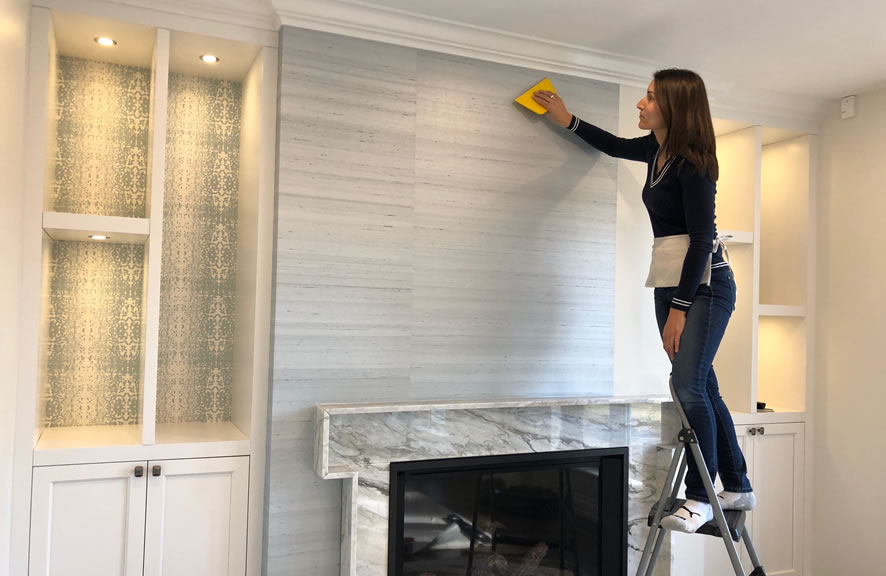 Need Wallpapering installed by a Professional Wallpaper Hanger
Whether for a small or big project, our skilled paperhangers can help you with wallpapers hangings task easily and neatly. Installers available for Same Day service. Don't wait and get your your walls covered with a flawless finishing. Book Online or Call Us.
Experienced installers
Quote can be with Materials or without
Step-by-step assessment process
Free advice for wall covering installation and repair
Hassle-free end job cleaning
Quick quote and competitive price
24/7 customer care service and a convenient booking system
Your BEAUTIFUL Wallpapers are between experts hands
Get in touch for all your Wallpapering queries. You can always count on our genuine recommendations to meet your expectations.
Get all your Wallpapering projects done by a skilled Hello Handy Man
Book Wallpapering Services
in 4 easy steps :
1. CONTACT US.
Contact us and tell us your needs about your wallpaper hanging needs.
2. SERVICE BOOKED.
Your wallpaper installation services will be booked by one of our friendly teams or you can book it online.
3. PROS ARRIVE.
Professional Handymen will arrive to have your wallpaper installed.
4. JOB DONE.
100% satisfaction guarantee. if you are not satisfied we will come back and rectify the issue at no extra cost.
Best wallpaper installation for a sublime impression !
Well fitted wallpapering becomes much easier with a pair of professional hands. When it comes to redecoration projects, we all want our interiors to reflect our personal and unique flair. If hung incorrectly, even the most expensive designer wallpaper will not grab the excepted attention. Trust our hangers for perfect wall covering finishing. Book Hello Handy man to will help you impress your guests with your artistic endeavour.
A team dedicated to satisfy your special wall covering needs
At Hello Handy, our dedicated team of wallpaper installers will listen to your needs carefully. Therefore, prior to the booking date one of our team will contact you to make sure we have all the details needed before coming to install your wallpaper. Our goals is your entire satisfaction with the final results and you need the best professional that suits your project.
With this wallpaper hanging service you get:
A time-saving and cost-efficient service
All tools and equipment are provided by the pros
Extra materials can be purchased and delivered to your place
Pricing based on the time taken to complete the task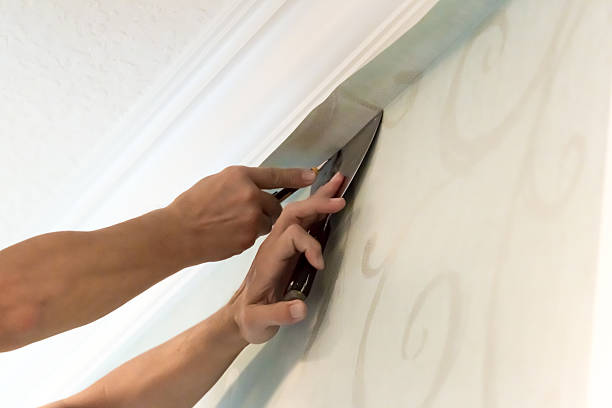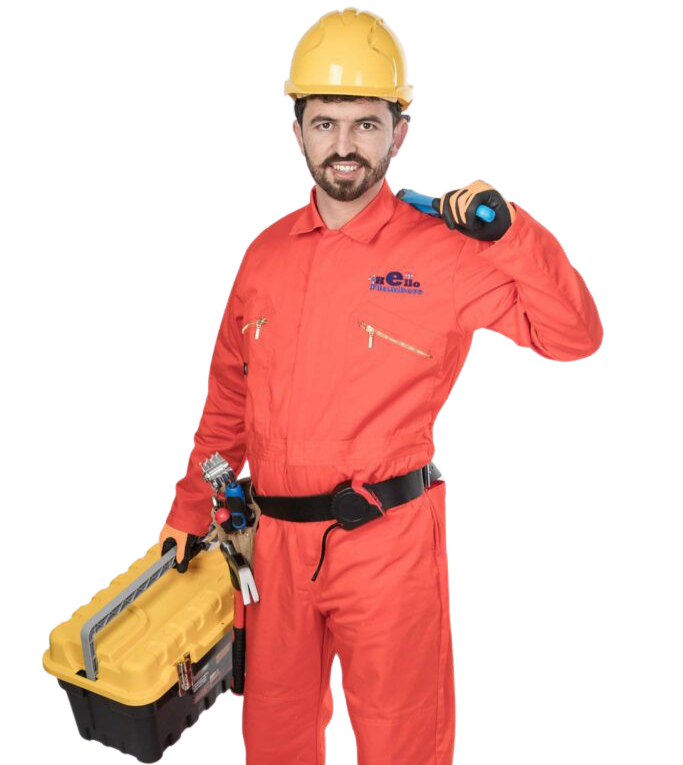 Booked for 4 hours, but the job took 2? No worries, you only pay for the actual time the service took.
*The minimum time per appointment is 1.5 hour. After the first hour, we will charge on a half-hour basis. Prices are inclusive of all taxes.
if you prefer to get a fixed quote rather than hourly rate. You can contact us either by phone or filling the online quotation form and upload a photo of the service that need to be done. Then, we will get back to you with the best flat rate.
Book our handyman for your wallpaper hanging task.
With every Wallpaper hanging service you will get
– Professional handyman
– All tools provided
– On-time arrival guarantee
– Competitive rate
– 100% customer satisfaction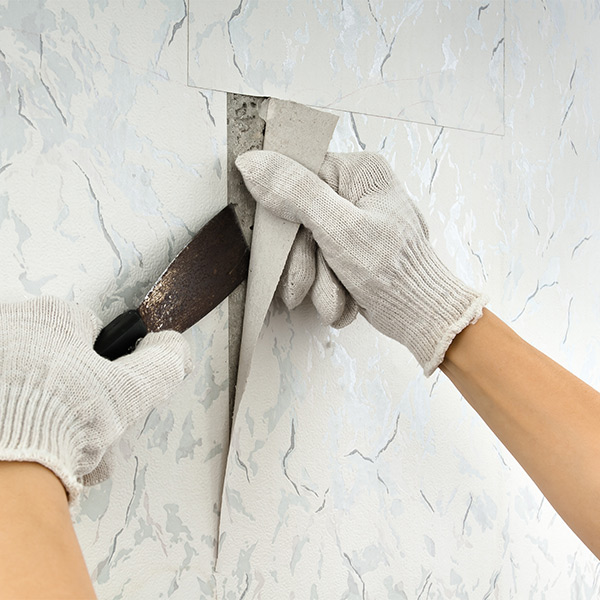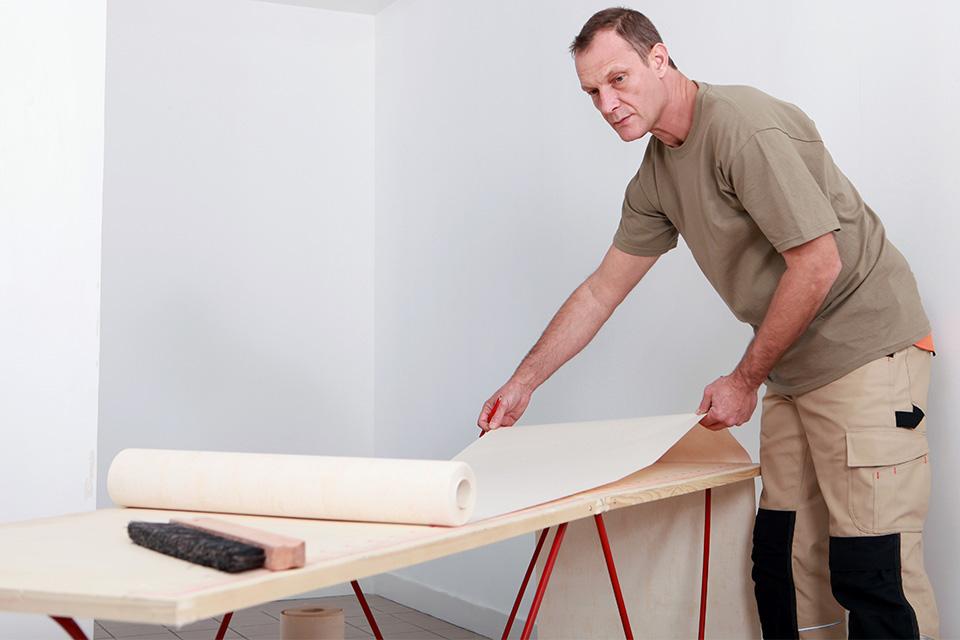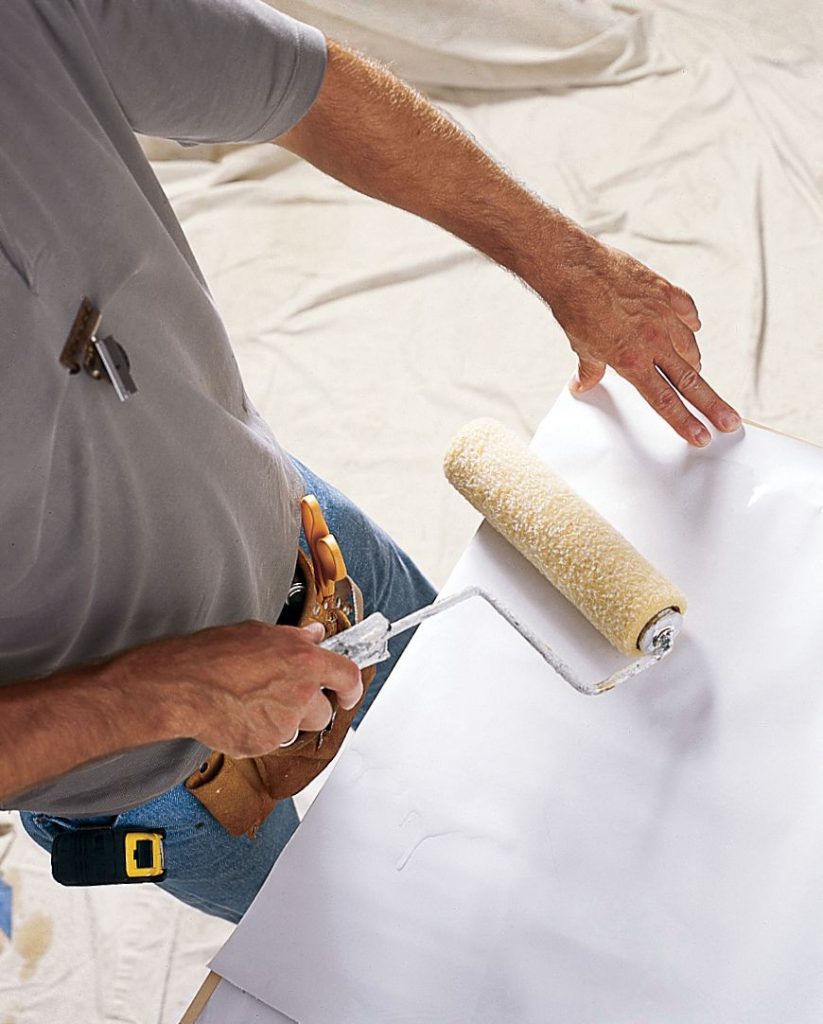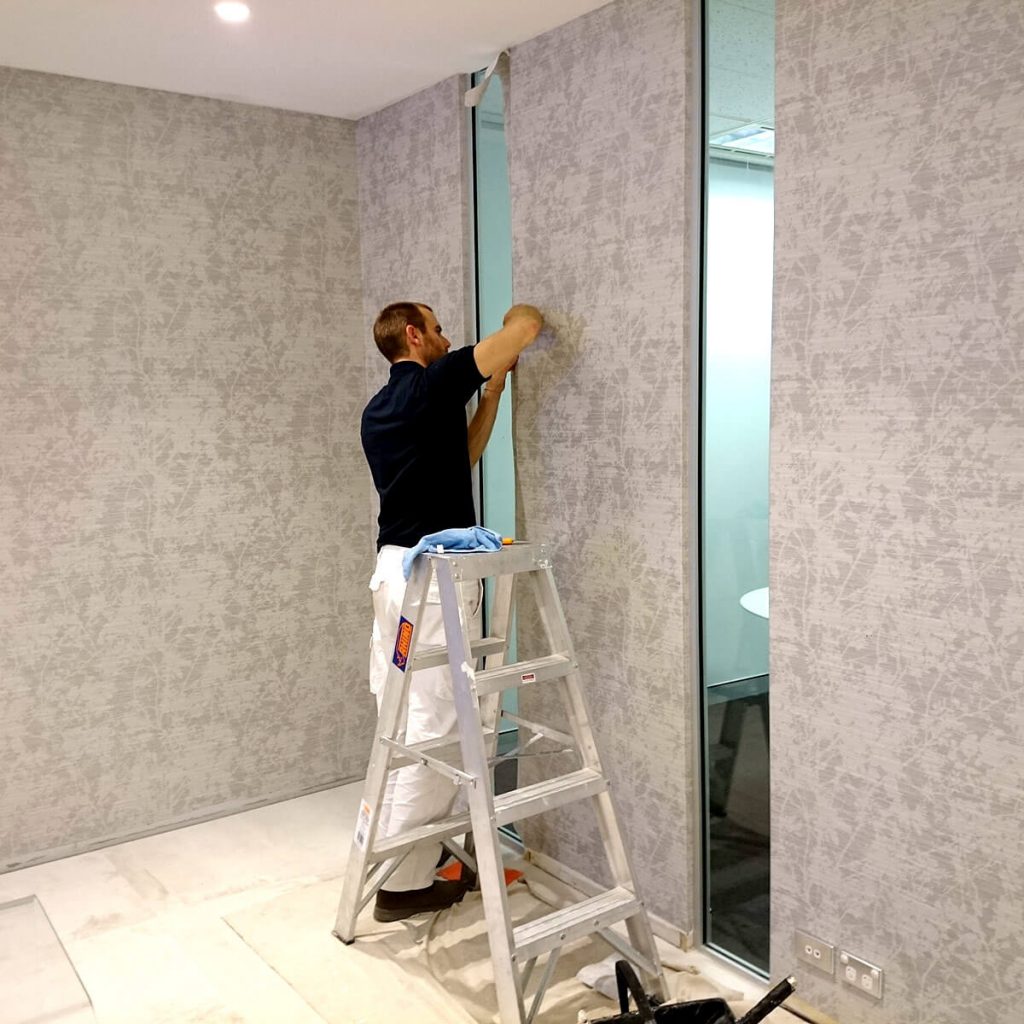 Stop by our FAQ section to find out the answers you need
Q: What does the service include?
A: Our team is dedicated to make your task a stress free job. Our Wallpapers installers will come fully prepared, punctual and with all the equipment needed to accomplish am excellent fitting. In addition to a competitive price and a 1 year guarantee; you will also benefits from the shared knowledge and the aftercare tips by our specialists.
High standard hangings;
Fast and professional communication;
Outstanding outcome;
Q: Can you repair a damaged wallpaper?
A: If removing a wallpaper that you truly fancy is not an option. Don't you worry! Hello Handy qualified wallpapering professionals will asses the actual condition of the paper, and then decide whether it could eventually get repaired. We will work out the best option to let you be a delighted customer.
Q: Does the wall need re-plastering after removing a wallpaper ?
A: Prior to a wallpaper removal starts we will assess the actual conditions of your walls surfaces. If acceptable we will carry out the work. If that is not the case, our Handy pros will either use Plaster or Skim Coat methods depending on the type of damage. Generally new built buildings have well treated walls which make removal of the wallpaper easy and without damaging the texture. You can count on us to find you the best solution.
Q: What will happens if my wallpaper comes off after being hanged?
A: Above all! We apologize in advance for the inconvenience caused. Hello Handy has a 100% customers satisfaction policy. Just inform us and our wall covering handy man will return back to the property at the earliest time to put up your wallpaper again properly and at no extra cost. Our gratification is your utterly satisfaction.
Q: Do I have to provide tools or instruments?
A: Not only we want from you to relax but also to carry on with your daily life as usual. Our wallpapers fitting are fast with great outcome. It should be noted that eventual extra supplies could be needed. Especially, for particular tasks such as extra plastering layers or waterproofing products. Obviously, we will definitely inform you beforehand with detailed additional cost when applicable.
Q: Are my walls suitable for my chosen papering decoration?
A: You except honesty and professionalism. Henceforth, accepting to put up your beautiful wallpapers; our hangers will check the condition of your walls. If a job cannot be done for circumstances that are beyond our controls; ( example; water infiltration, chemical contamination, pest control… ) you will be informed. As our aim is to prevent any sort of damages. Nevertheless, you can count on us to assist you or redirect you towards the adequate services where specialist will help you to find a solution.
Q: Can I change my mind after ?
A: Of course, your opinion is important. On the other hand, it is fair to bear in mind that a completed hanging job with none encountered problem from our side will still be charged at the agreed quote. Although, if for your owns reasons you decide to change your mind after completion of the project; a new chargeable quote will have to be issued.
Your Satisfaction Is Our Priority