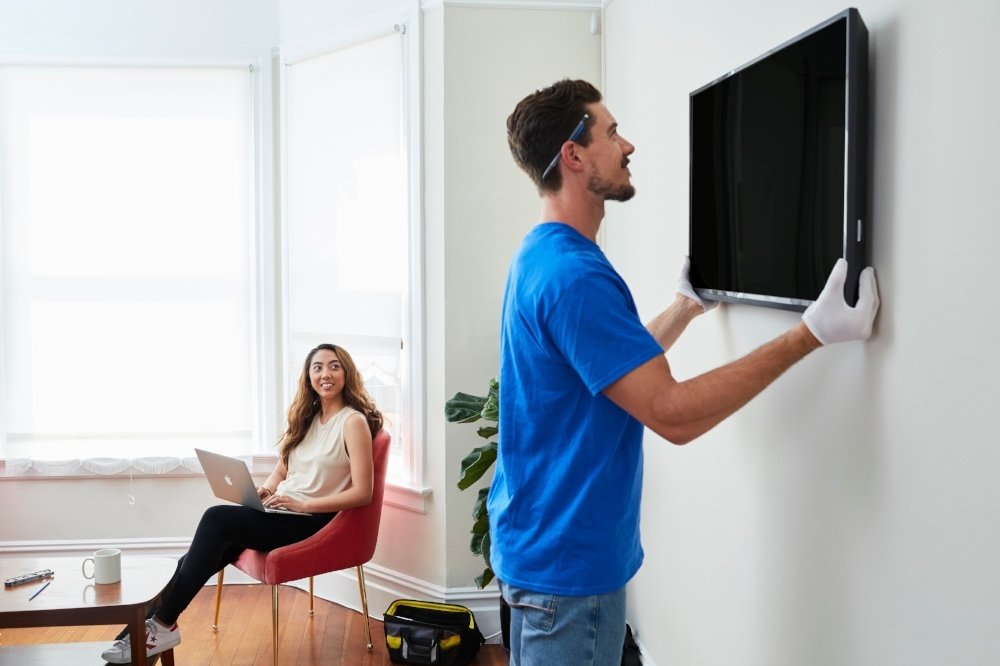 Safe Professional TV Wall mounting done by our TV hangers
Need a TV mounted hanger available Anytime! Anywhere ! or Same Day service. Hire the quality and safe TV wall mounting services for LCD, Plasma, flat screen and more. Besides TV fitting installations.
Experienced installers
Quote can be with Materials or without
Step-by-step assessment process
Free advice for installation and repair
Hassle-free end job cleaning
Quick quote and competitive price
24/7 customer care service and a convenient booking system
A TV unit perfectly centered, at the right angle for your own comfort
Get in touch for any TV Wall Mountings queries you might have. You can always count on our genuine recommendations to meet your expectations.
TV Wall mounting services
in 4 easy steps :
1. CONTACT US.
Contact us for TV mounting installation needs. Provide us with all the TV details (brand, size, type …).
2. SERVICE BOOKED.
Our Friendly team will book your TV Fitting services to your convenience or you can book it online.
3. PROS ARRIVE.
Our TV installers experts will arrive ready to unpack and securely start the installation.
4. ENJOY THE SHOW TIME.
All done! Enjoy your favourite show!
We do the TV wall mounting, you do the relaxing!
Trust our professional TV installers to hang your TV with a modern and spotless look! Experts on all models, brands, and sizes. Don't trouble yourself with complex instructions, heavy brackets, and tools handling. Instead, just sit back comfortably and watch your favorite show!
Sturdy

TV fitting is our

priority
First, the TV fitter will unpack the box carefully and check that all the original pieces are included in the packaging. Secondly, we will determine the material your wall is made of to use adequate hanging hardware. Of course, all wires will be tucked away to give you and your family a safe user experience.
With this TV Wall Mounting service you get:
A time-saving and cost-efficient service
All tools and equipment are provided by the pros
Extra materials can be purchased and delivered to your place
Pricing based on the time spent to complete the service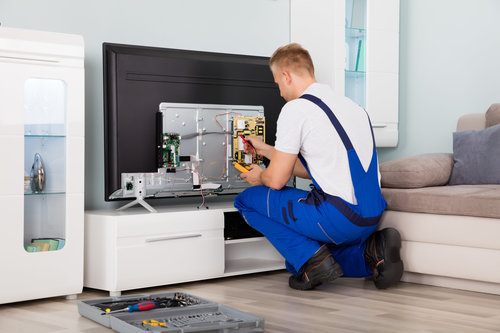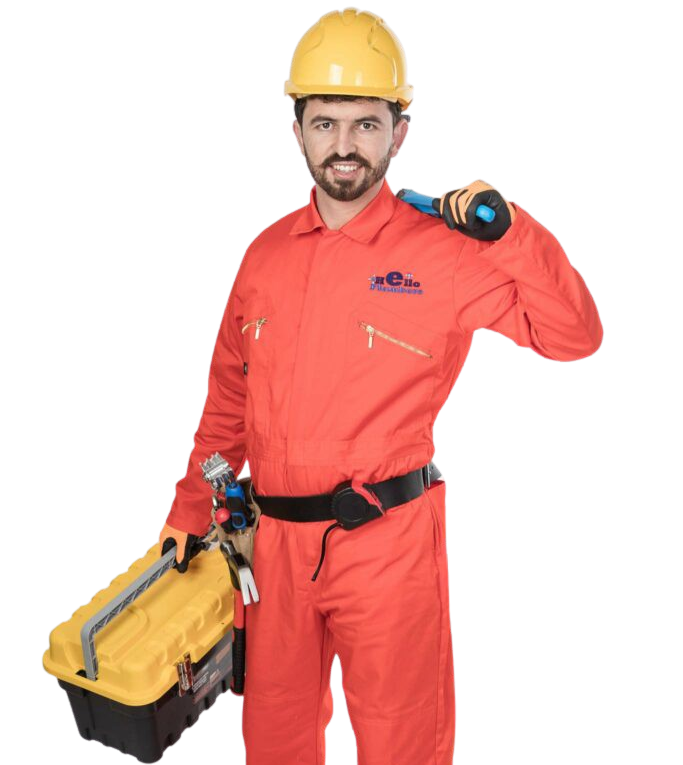 Booked for 4 hours, but the job took 2? No worries, you only pay for the actual time the service took.
*The minimum time per appointment is 1.5 hour. After the first hour, we will charge on a half-hour basis. Prices are inclusive of all taxes.
If you prefer to get a fixed quote rather than hourly rate. You can contact us either by phone or filling the online quotation form and upload a photo of the service that need to be done. Then, we will get back to you with the best flat rate.
Book our pros for your TV wall mounting job
With every TV Wall Mounting service you will get:
– Professional handyman
– All tools provided
– On-time arrival guarantee
– Competitive rate
– 100% customer satisfaction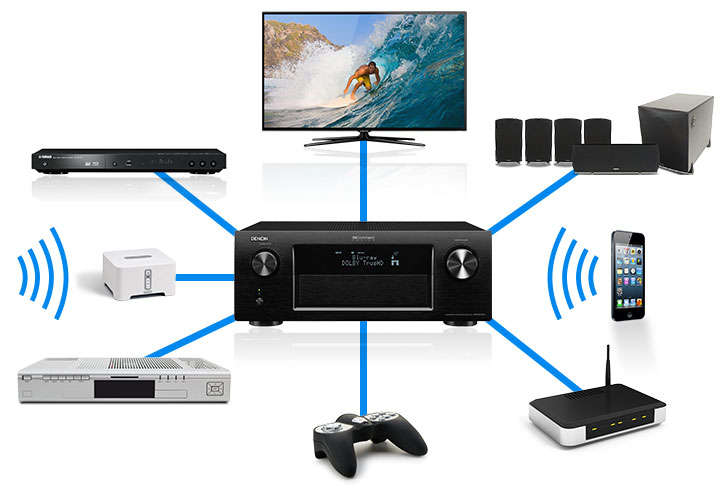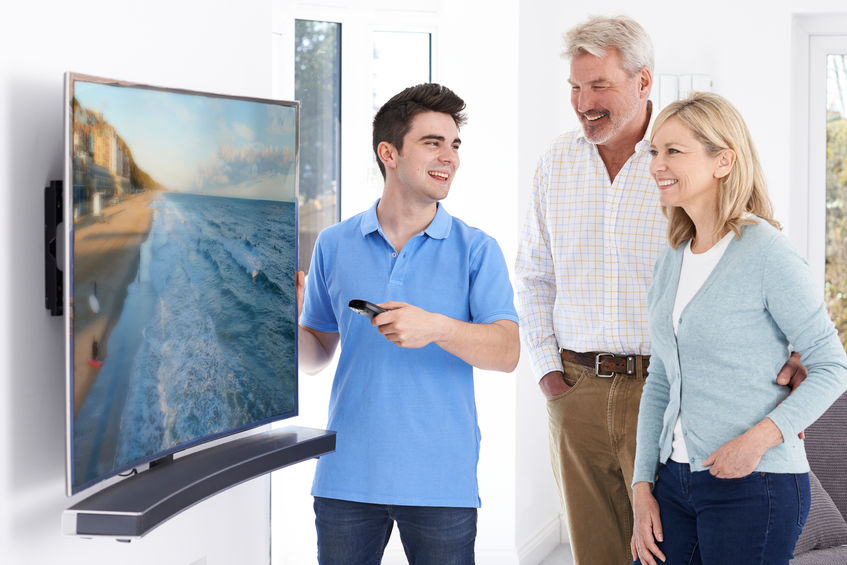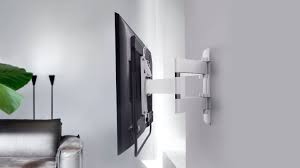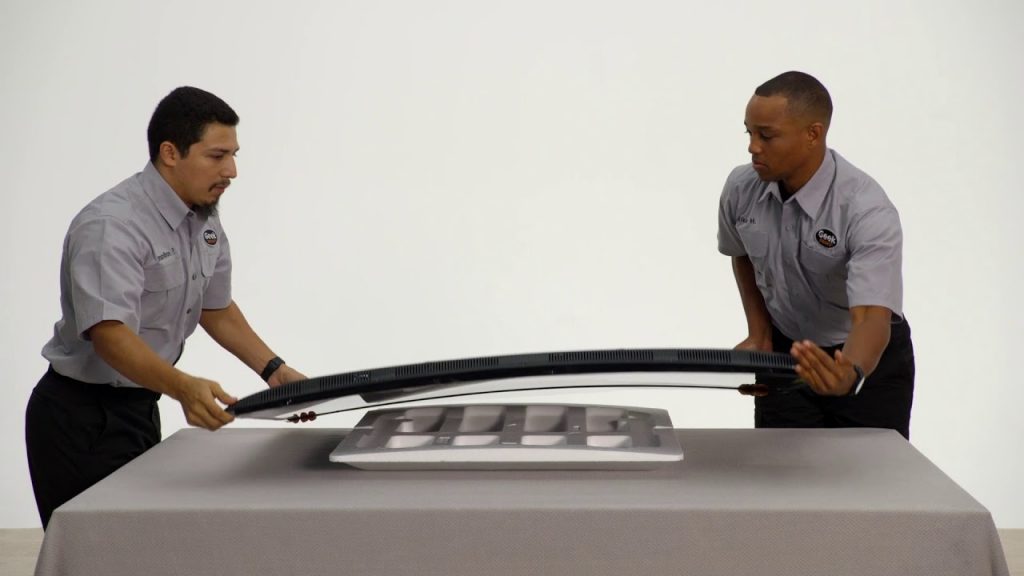 Stop by our FAQ section to find out the answers you need
Q: What does the service include?
A: We understand that your time is valuable. No need to go back and forth to the DIY stores. We confirm all the details during the booking, we will come at the agreed date and time; fully ready to unpack, install and do the final security check. Call Us! We will handle everything for you.
Fully equipped installers
100 % Saved Time guaranteed
Cleared spaces from TV boxes
Q: Can you provide a mount or stands if I don't know how to choose one?
A: Certainly we can. Our TV hanging specialist are knowledgeable and happy to help you. Simply provide us with all your TV details during the booking ( model, size, brands …). Please acknowledge that ordering mounts, brackets or other supplies are at an additional cost. Contact us to provide you with the item value and shipping cost when applicable to add these expenses to your final billing.
Q: Will I receive my attachements brackets order before the installation day ?
A: We advice you to wait before confirming the final booking date; in order to allow us few days to receive the attachments in case it need to be ordered. Please bear in mind that for external factors delivery time can be delayed. Should that not be the case, we will inform you as soon as possible to reschedule the installation day.
Q: Can you connect others devices besides the TV unit ?
A: Yes, it is possible. But please acknowledge an extra cost will be charged for each additional device to connect. Drop us an email with all the details and our customer service will get back to you with a quote for your specific requirements.
Q: What if my TV is not working ?
A: It is unlikely to be due to the installation. We recommend you to get in touch with the seller or manufacturers. Usually, brand new TV units fittings are guaranteed to work without any problems. If you think the installation is incorrect Get in touch with our customer service to deal with it.
Q: Can you remove my old TV on the wall as well?
A: Yes no problem at all. Book online or Get in touch with our friendly team to get this sorted for you. We will go above and beyond to meet your expectations.
Q: Can I book a same day TV installation?
A: You knocked at the right door. At Hello Handy, there is always a solution. Get in touch and we will send you an available professional TV installer do to the job even on a short notice. Send Us all the details Online or Give Us a Call.
Q: How do I choose my TV installers ?
A: Our reputation is important to us. Hello Handy is a daughter company from Hello Services and has others umbrella services under its name. Our reward is to continue building a professional relationships with loyal customers. Our happiness is to see satisfied reviews from you. We want to stay the best people at your services!
Your Satisfaction Is Our Priority