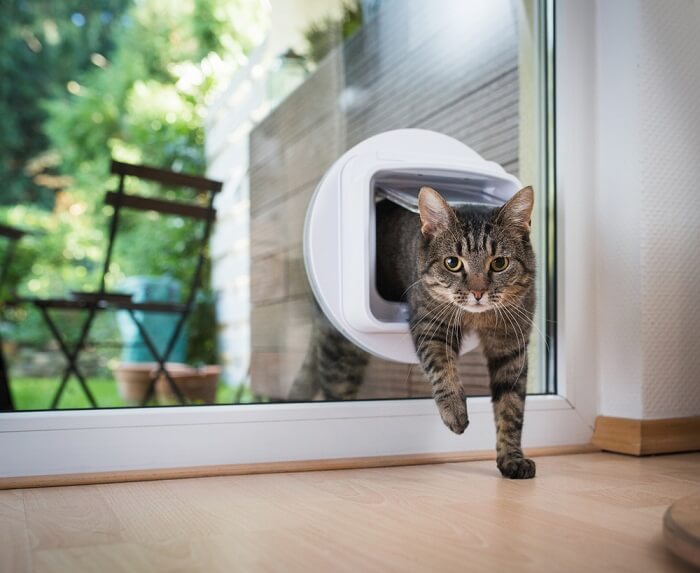 Provide your furry friend a "Purrfect" Cat Flap fitting service
Our Cat Flap fitters can help you install a pet-friendly door. Your cats and dogs deserve their daily life to work in a practical environment. We agree that your little cute friends do deserve a professional Cat Flap installation. Give us a Call or Book online.
Experienced fitters with all equipment needed
Same day booking available
Reliable and tidy installation
24/7 customer service
Safety guaranteed
A better lifestyle for them and convenience for you
Get in touch for any Cat Flap fitting queries you might have. You can always count on our genuine recommendations to meet your expectations.
Cat Flap door fitting services
in 4 easy steps :
1. CONTACT US.
Contact us for Cat flap installation needs.
2. SERVICE BOOKED.
Our Friendly team will book your Cat Flap door fitting services to your convenience or you can book it online.
3. PROS ARRIVE.
Our Cat Flap installers experts will arrive ready to unpack and securely start the door flap installation.
4. ENJOY THE SHOW TIME.
It is all done! Happy exploring little friend! 100% Security and satisfaction
Open your door to a secured & professional Cat Flap
installer !
To keep unwanted invaders at bay, you should hire a professionally installed Cat Flap to preserve your home security. Cat Flap comes in different mechanisms, functionalities, and designs. Either classic or more sophisticated one; the choice is all yours. Our Cat Flap expert will provide you a strong installation and a damage-free service to meet your best expectations.
With a Cat Flap door fitted …
adventures starts!
Let our Handy Man Cat flap installer help your little explorer unleash their curious mind with a door of freedom. Security and convenience are worth an expert installation. We will determine the material your door or wall is made of to recommend you the suitable Cat Flap product you will need.
With this Cat Flap door Installation service you get:
A time-saving and cost-efficient service
All tools and equipment are provided by the pros
Extra materials can be purchased and delivered to your place
Pricing based on the time spent to complete the service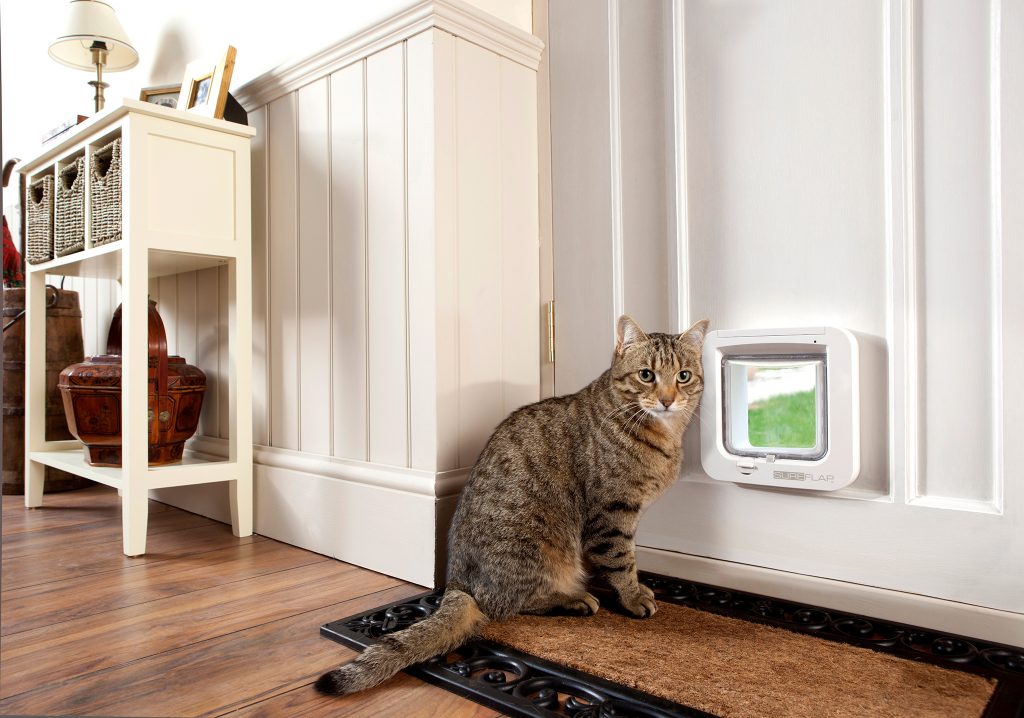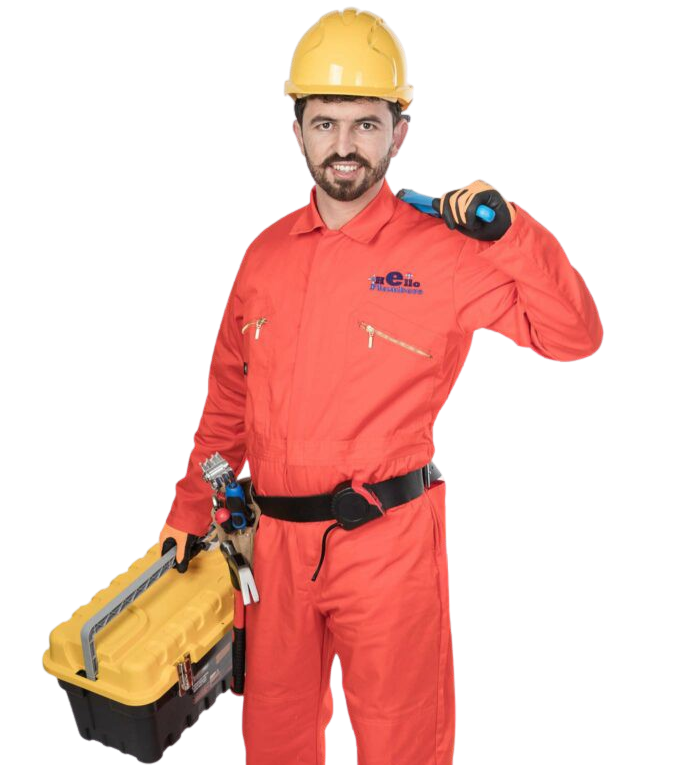 Booked for 4 hours, but the job took 2? No worries, you only pay for the actual time the service took.
*The minimum time per appointment is 1.5 hour. After the first hour, we will charge on a half-hour basis. Prices are inclusive of all taxes.
If you prefer to get a fixed quote rather than hourly rate. You can contact us either by phone or filling the online quotation form and upload a photo of the service that need to be done. Then, we will get back to you with the best flat rate.
Book our pros for your Cat Flap door fitting task.
With every Cat Flap door fitting service you will get:
– Professional handyman
– All tools provided
– On-time arrival guarantee
– Competitive rate
– 100% customer satisfaction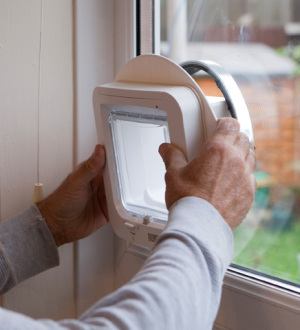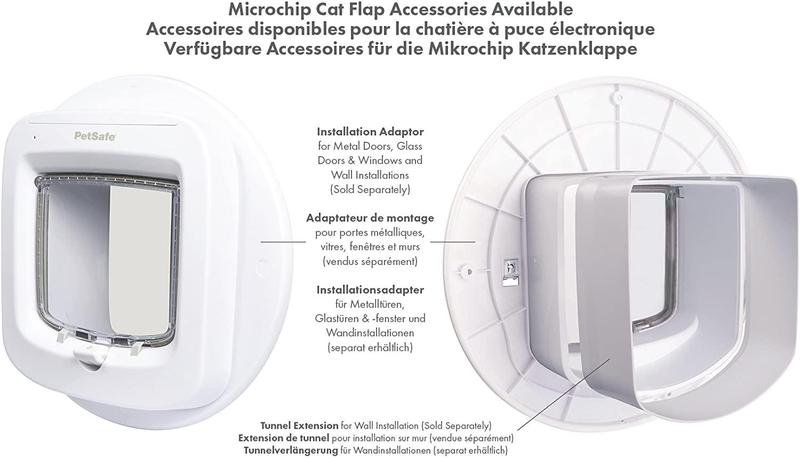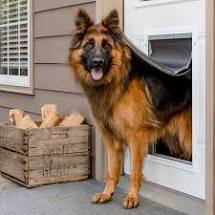 Stop by our FAQ section to find out the answers you need
Q: What does the service include?
A: We understand that your time is valuable. No need to go back and forth to the DIY stores. We confirm all the details during the booking, we will come at the agreed date and time; fully ready to unpack, install and do the final security check. Call Us! We will handle everything for you.
Q: Can you advise on a product if I don't know how to choose one?
A: Certainly we can with installation. However, our Handy Man has limited knowledge about Cat flap door new products specification and brand as it is down to the pet owner preferences. We will recommend you obtain advice from Cat Flap makers or distributors for more advanced questions. Please acknowledge that ordering products or other supplies for us to collect are at an additional cost. Contact us to provide you with the item value and shipping cost when applicable to add these expenses to your final billing.
Please bear in mind that for external factors delivery date can be delayed. Should that be the case, we will inform you asap to reschedule the installation day.
Q: What if my Cat Flap door is not working?
A: In that case get in touch with us and we will check whether it is a faulty product from the manufacturer or fixable. If our installation was not the reason for the damage; we will apply an extra charge for the repairing service we will provide.
Q: Can you remove the Cat Flap Installation as well?
A: Yes no problem at all. Beforehand doing so, we will check the actual condition of the door? wall whether it might need extra repair. Send us your request and we will figure it out for you.
Q: Can I book a same-day installation?
A: You knocked at the right door. At Hello Handy, there is always a solution. Get in touch and we will send you an available professional installer do to the job even on short notice. Send Us all the details on our online form or Give Us a Call.
Your Satisfaction Is Our Priority